Fox News Host's Outlandish Objection to School Nutrition Programs
Views : 235
Larry Wilmore: Ted Cruz for President?
Views : 191
Rachel Maddow: Downed Drones Reveal Points of US Interest
Views : 131
What Happens If All the Bees Die?
Views : 208
Warren Was Right: Corporations Robbing Us Blind
Views : 521
MLK on "The Arc of the Moral Universe": 50 Years Ago
Views : 122
Traitor Senators Used Israeli Spies Against Their Own Country
Views : 526
Honor Among Birthers: Donald Trump on Ted Cruz
Views : 320
Henry Giroux: Age of the Selfie in the Neoliberal Era
Views : 194
Jeb Bush's Shameful Past
Views : 852
Democracy Doesn´t Work When You Are a Warlike Country
Views : 375
Jon Stewart Filets Ted Cruz's Presidential Ambitions
Views : 2060
Here's What Passes for a "Fair And Balanced" Debate About Israel
Views : 339
John Oliver Takes on Municipal Violations
Views : 313
The Importance of Using Correct Pronouns
Views : 196
Ocean Acidification Explained in Two Minutes
Views : 346
Great Canadian Migrations: The Tar Sands Pipeline
Views : 343
$hift - A Fossil Fuel Divestment Documentary
Views : 229
Swedish Sign Language Interpreter Steals the Spotlight
Views : 494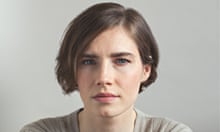 Amanda Knox Ruling by Italy's Highest Court Could Lead to New Legal Battle
Views : 391
Letterman: Top Ten Vladimir Putin Excuses for Disappearing
Views : 411
Cheney Says Obama Is Using Race Card to Avoid Criticism
Views : 367
Obama Seeks Fast Track for Anti-Progressive TPP Pact
Views : 376
Jon Stewart Eviscerates Fox for "Benghazi Race-Gasm"
Views : 1098