The Daily Show: Extended Interview With Van Jones
Views : 130
El Salvador: Woman Sentenced to 40 Years in Prison for a Miscarriage
Views : 145
Seth Meyers: Donald Trump's False Claims and Foreign Policy Moves
Views : 195
Samantha Bee: Eroding Electoral Confidence
Views : 249
House Science Committee Cites Breitbart to Deny Climate Change
Views : 262
The Daily Show: Trump's Conflicts of Interest
Views : 282
The No-BS Guide To The 2016 Recount
Views : 411
Standing Rock Celebrates After Dakota Access Pipeline Stopped
Views : 119
Can the US Detain Immigrants Indefinitely?
Views : 160
SNL Rips Into Donald Trump's Tweeting
Views : 360
The Daily Show: National Security Adviser Michael Flynn
Views : 439
How Comics Can Help Us Talk About Climate Change
Views : 191
Bernie Sanders: The Future of American Democracy Is at Risk
Views : 517
Colbert: At Dinner With Trump, Mitt Romney Ate Crow
Views : 295
Rep. Gabbard Calls for Immediate Halt to Dakota Access Pipeline
Views : 255
Will Trump Voters See Through The Donald's Con?
Views : 322
Wisconsin Election Commission Recount News Conference
Views : 317
Trevor Noah Confronts Tomi Lahren on Her Racism
Views : 537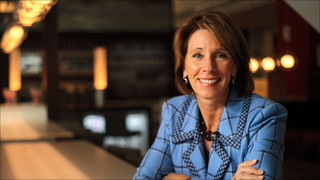 Public (School) Enemy No. 1: Billionaire Betsy DeVos
Views : 256
John Oliver on Trump University
Views : 258
Christiane Amanpour: Media's Existential Crisis In Its "Post-Truth" World
Views : 309
Veterans Against the Dakota Access Pipeline
Views : 451
Criminalizing Dissent: This Is How It Begins
Views : 415
Bernie Sanders w/ Conan: Trump Tweets are "Delusional"
Views : 346